Watsonville and Mora Central High Schools


Class Of 1963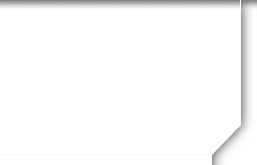 Carole Rinaldi Goldstein
Profile Updated:
January 2, 2021 | | |
| --- | --- |
| Residing In: | Mountain View, CA USA |
| | |
| --- | --- |
| Spouse/Partner: | Paul Goldstein |
Yes! Attending Reunion
Comments:
We have lived in Mountain View since our marriage in 1970. Both retired now. I love my volunteer work with cats and dogs at a local animal shelter. Have learned to garden with native plants. Reading, good movies, mysteries on PBS are an important part of my existence.
What Elementary and/or Junior High School Did You Attend
Freedom School, grades 1 through 8.
Praise to the blue and white, let's keep our honor bright...
Carole's Latest Interactions Hope you have a wonderful birthday, ole' friend! Posted on: Oct 15, 2019 at 1:34 AM
Happy Birthday Kirby!
Have a wonderful day.
Happy mutual Birthday, Brian !
Hope you have an enjoyable day. Happy Birthday Shirley! Hope you are having a wonderful birthday today.
Happy Birthday Richard! On August 6 you are birthday- king- for- a- day!
Hope you have a beautiful day.
Posted on: Jul 25, 2018 at 5:09 PM
Hi Carole,
Nice to see your posts. Good ole Freedom School. The comment from Marjorie brings tears to my eyes. How wonderful to have named your daughter after Katrina. She was always so much fun to be with. You never knew what adventures we would get into next. You are loved and missed, Katrina. Dear Rodney,
I'm writing this as though you can still hear me, because I don't know how else to show my sadness to hear of your passing. It's your birthday today. I've memorized the date since seventh grade when briefly, you were my first boyfriend. I was so shy that I don't think we ever said a few words at a time to each other. I was in awe of your intelligence, basketball skills, and handsomeness. Let's hope the soundtrack in heaven includes some Johnny Mathis and the Everly Brothers.
Carole Posted on: Jul 25, 2018 at 11:07 AM
Happy Birthday Mary! The picture posted on your profile is a beautiful portrait of love. i rarely come here but i saw your name and had to say Hi! Lynn and I are celebrating 50 years married this Saturday.... Do good and stay safe.