Watsonville and Mora Central High Schools


Class Of 1963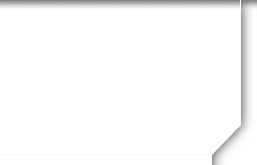 Fred Bevans
Profile Updated:
August 4, 2013 | | |
| --- | --- |
| Residing In: | Tampa, FL USA |
Children:
Owen, born 1967
Pamella, born 1968
Susan, born 1970
7 grand children
2 great grand children.
| | |
| --- | --- |
| Military Service: | Air Force |
Yes! Attending Reunion
Comments:
1964 1 year at Cabrillo C.C
1965 Enlisted in the USAF. Entered into training to be a Procurement Specialist. Moved to Tampa Florida, MacDill Air Force Base; and began working as buyer. I met Dolores Duncan
1966-1970 We were married and we gave life to three children. Advanced in responsibility, and rank to Staff Sargent.
Attended classes at Tampa University, and University of South Florida.
1970-1971 Moved to Tallahassee, Florida, And earned a BS in Production Management, at Florida State University, (Seminoles.)
1971 Promoted to second Lt. and moved to Los Angles, Ca. And began work and a Quality Control Officer at the Air Force Plant at Northrup Corp.
1971-1973 I worked on the A-9, F-16, T-38, and F5 aircraft programs. promoted to first Lt.
1973-1974 Transferred to WPAFB, Ohio and attended the Air Force Institute of Technology. Earned a MS in Logistics Management with a Major in Acquisition Management.
1974-1976 Promoted to Captain, and worked on the A-10 Aircraft production contract as a Production Officer. Spent a significant amount of time traveling around the nation to inspect and monitor sub-system development and delivery. Was on site to accept aircraft, this was a shared task.
1977 Transferred to Korea. Was the ranking Officer for the USAF procurement in Korea. And was a liaison to the US Army: as USAF procurement was transferred to the 8th Army.
1980-1983 Transferred to Spain. Worked as Supervisor of Contract Administration. Supervised American civilians, Spanish civilians, and USAF members.
1983-1985 Transferred to Offutt AFB, Nebraska. As Procurement officer, I Supervised a staff of military and civilians. Was responsible for the purchase of supplies, services, computers, software, computer maintenance, and data rights. Annually signed contracts totaling over $30 million.
1985 Retired from the USAF.
1985-1990 Moved to Palm Bay, Florida, And began working for Harris Corp. as a Contract Administrator, working for Research and Development Contracts for newly discovered science. Many of the projects were classified. But I did work on: Star Wars Defense systems, Advanced Computer processors, various aircraft and spacecraft guidance, communications, and control systems.
1991-1996 Moved to Tampa, Florida. I went to work with Seminole Electric Coop. Inc. Assigned to the procurement of Coal. The generating station needed 100 train cars full of coal 3 times a week. Three trains traveled the round trip to the coal mine from the generating plant. The estimated annual cost of the coal was $150 million.
1996 My health caused me to retire in 1996.
What Elementary and/or Junior High School Did You Attend
Freedom Union School